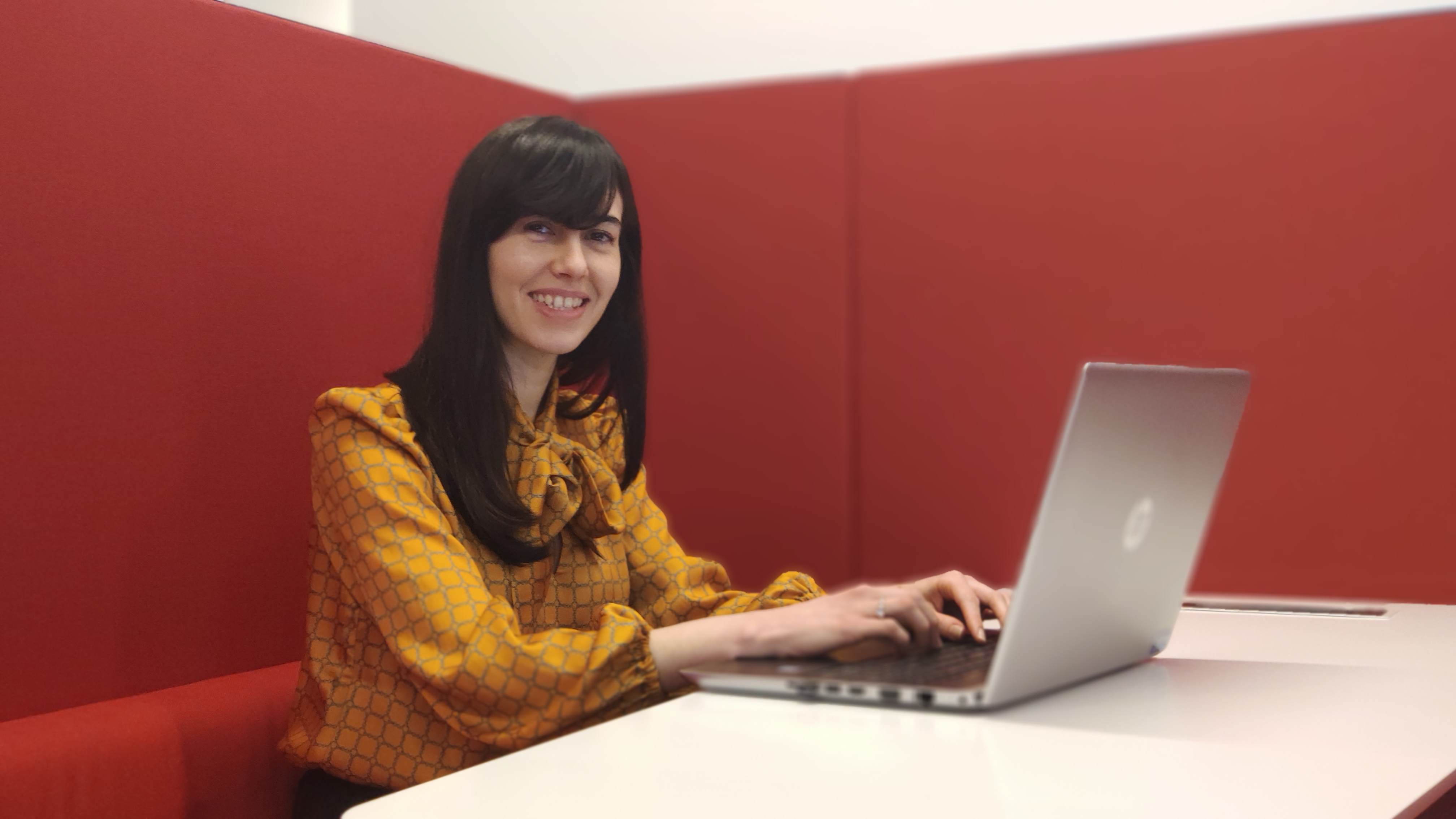 A Project Manager at ST Engineering iDirect shares more about the advantages of technical know-how and hands-on experience in the satellite industry, the importance of empowering citizens across the world with accessible technology and what it takes to be successful in the new digital decade.
Tell us more about yourself and what inspired you to join the satellite industry?
Looking back, I have had quite the multi-cultural experience growing up. I was born in Morocco, moved to Spain for further studies and I'm now living in Belgium for work. My customers are also based in countries all over the world and I had the opportunity to meet and work with people from different backgrounds, expectations and way of doing things. My family is also into tech, so naturally it became the direction I am heading for. My dad, especially, inspired me the most. I remember that he would always bring home the newest gadget in market and my siblings and I would crowd around him to get a quick glance.
I joined the satellite industry as it is constantly evolving. Those working in this field must have the ability to not just adjust to its ever-changing conditions but also find opportunities to excel. I also enjoy the feeling of helping people, helping my customers and my teammates. Being a team lead and now a Project Manager, I've been very lucky to have the right support system and the privilege to work with those who help me grow.
What are the benefits of going full circle, from being an Application Engineer to a Project Manager?
A cornerstone advantage of going full circle is being able to develop a holistic understanding of both the technical and consultancy aspects of the business. I got to witness first-hand the early days of a project gradually scaling up to the proof-of-concept stage, the pilot stage, before getting clearance for full-scale implementation – and it felt good to be a part of that.
Armed with technical know-how of our full range of satellite communications portfolio and a professional understanding of our customers' project objectives, I am able to provide a seamless and holistic counsel – from planning to development and implementation. In addition, I am also capable of leading my team to provide my customers with customised training sessions, round-the-clock support and tailored services to meet every business and operational needs.
How are your customers coping in a changing world of satellite communications?
For years, we have been facing waves of disruption from market movements and technological innovations. Improving agility and increasing adaptability to market and technology changes are two key requirements.
I have seen and helped customers who built their business strategy and tactics on the foundations of scalability and flexibility without compromising reliability and quality of service, fully support their business models and applications.
I have also helped customers who demand higher speeds and higher data volumes, breaking away from the tech limitation.
One of the milestone industry innovations that I am most proud of that we developed is a highly efficient and patented waveform called HRC™ or High Resolution Coding technology solution. Over the years, the solutions available in the market for satellite communication transmission is either, too expensive and limited to one carrier transmission (Digital Video Broadcasting Satellite) or affordable but have low efficiency rate (Continuous Phase Modulation). It is with the conviction to help resolve our customers' challenges and build a solution for next generation, that the team innovated the HRC™ technology. One that is flexible to adapt to different domain parameters, and enable pay as you use model only when data are being transmitted.
Our inquisitive mind in considering the variable market conditions to provide an efficient and cost-effective solution, and our resilience in keep researching for the best, in not afraid of failures, and in breaking the norms led us to this award-winning innovation.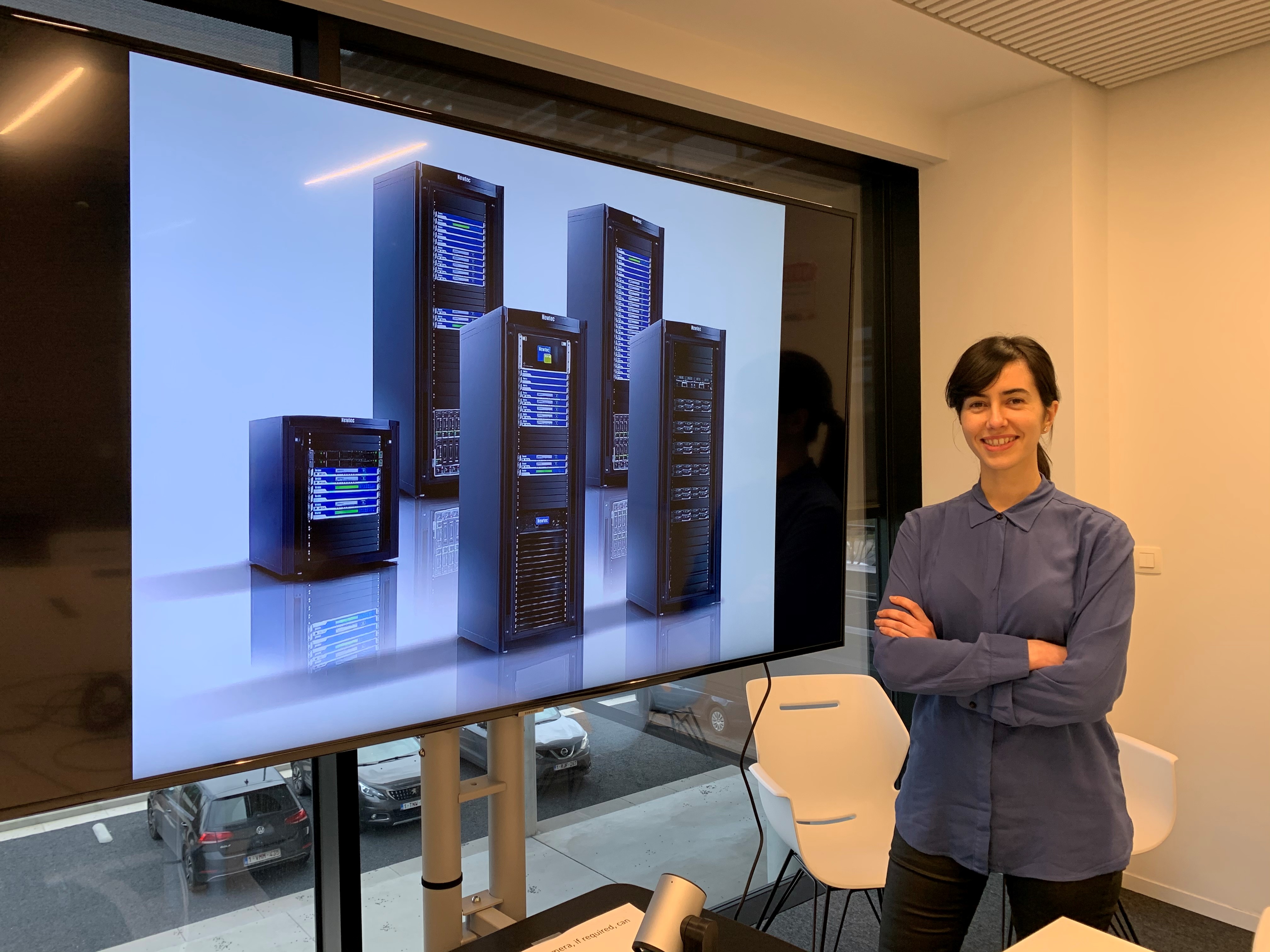 How has your personal experience shaped your outlook and approach?
Many have asked me if I miss Morocco after moving to countries across the globe for my studies and work. While I do miss what was once there, I have accepted that everything has changed and things back at "home" are now completely different. Similar to the satellite industry, my travels have better equipped me with the skills to adapt and keep up with changes I face in life. The solutions that my customers know today might change tomorrow and challenges can arise at any moment's time.
So my advice is this: we all need to adopt a curious yet resilient mindset to continue to innovate and stay ahead of the game. While I've been at ST Engineering for seven years, I am proud to say that I am still learning. Just as the solutions and tech out there are always changing, whenever I feel that I'm reaching the peak of my learning curve, I will continue to pursue big ideas, take on new challenges and learn something new. It's important to keep up with what is out there, keep driving yourself and reach your fullest potential.
What is the one key change that you hope to see in this decade?
Looking ahead, 2020 brings many new opportunities for customers I work closely with across the world. I'd like to see more collaboration between the teleco and satellite industries. The possibilities are immersed with 5G network. Imagine, the power of 5G dramatically changing how satellite can be integrated into mainstream, achieving full interoperability for satellite service providers to offer a much wider range of services, while enabling mobile and fibre operators to leverage satellite connectivity to expand their coverage areas and offload their networks.
Today, we have helped powered many of the world's satellite projects that keep people and businesses connected across land, sea and air. By offering seamless, fast connectivity in diverse and challenging environments, my hope for the new decade is that our Satcom solutions can unlock growth opportunities for business breakthrough, support education initiatives, raise productivity, save lives and usher in the next frontier of smart cities.
Being in the industry for a decade has allowed me to understand the industry better and clarity on where it is heading. As a Project Manager, I look forward to helping customers build, adapt and capitalise on changes in the satellite market. On a more personal level, I've learned not to fear, be resilient and embrace changes that come with a better, more connected future.